钱江干燥

Zhejiang Qianjiang Wei'an Drying Equipment Co., Ltd. is the deputy director of China Drying Equipment industry Association and the first batch of core enterprises. A high-tech enterprise integrating technology development, equipment manufacturing, sales, installation and technical consulting services. The company was established in 2001 and was transformed from a collective enterprise established in 1988, it has fixed assets valued 50 million yuan rmb, a modern office laboratory building of 5,400 square meters, a modern production plant covering 10,000 square meters, with complete technological equipment, and has more than 30 sets of various types of test and inspection equipment. The company established the only drying technology journal "Drying Technology and Equipment" in the domestic drying industry. The FG fluid-bed dryer won the title of the first batch of recommended products in the national drying industry, the inner heating fluid bed dryer has passed the scientific and technological achievements of Zhejiang Province and its thermal efficiency is as high as 75%. The company also presided over the drafting of the ministerial standards for "Horizontal Fluid-Bed Dryer" and "Spray Granulation Fluid-Bed Dryer" and won the Hangzhou Science and Technology Achievement Award.
  The company has been made great progress in cooperating with Zhejiang University, China Agricultural University, Zhejiang University of Technology and other universities and scientific research units to develop new technologies, new equipment and product innovation.
We have successively developed new products such as inner heating fluid-bed dryer, rake horizontal fluid-bed dryer, coarse particle spray granulation fluidized bed dryer, superheated steam dryer, etc., which have also been well received by clients.
 The company has passed the ISO9001, ISO14001 certificate. Its development always be technology and quality-oriented, products have been supplied to more than 14 countries, cumulatively served over 1,400 large enterprises.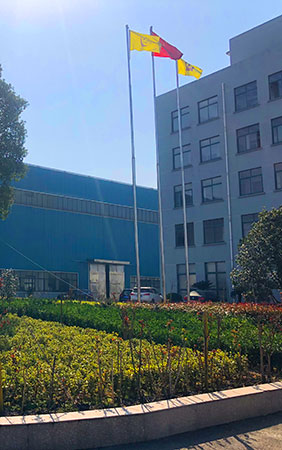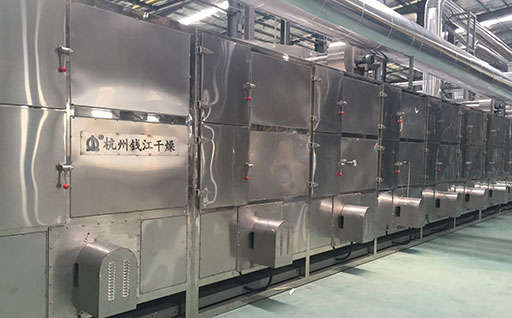 Not only survive by quality, but also seek business opportunities by reputation.
  Human beings are developing, society is progressing, our career is advancing ...
  In the 21st century, people's choice of products is not only limited to the products themselves, but more about services. The company has always paid special attention to service quality while ensuring product quality. Cultivate each employee to have "professional, efficient and high-quality" service standards, and regard "sincere, responsible and enthusiastic" as our eternal pursuit and dedication to provide users with more "sincere, caring and assured" services.
  Qianjiang Wei'an Dryer is confident to become the most competitive production enterprise in China in the near future, relying on the advantages of time, geographical advantages, and harmony to move to a higher point in the industry!